About the Boulevard Team
Our Client-First Philosophy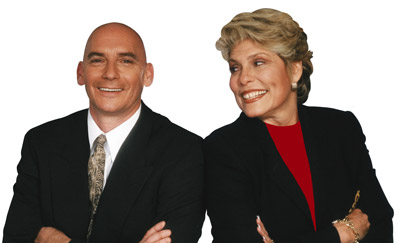 There are many qualities and skills that go into being excellent real estate professionals - integrity, in-depth community and market knowledge, marketing savvy, effective negotiation skills and a high-quality professional network, all of which are hallmarks of how we work.
That said, in our experience as real estate professionals, we've also found that providing the very best service is essentially about putting our clients first. This means keeping our team accessible, being good listeners as well as good communicators, and responding quickly to your needs.
This "client first" philosophy has always been our approach and it requires us to continually improve our skills and ways of doing business. In addition, we've found that the latest technologies are enabling us to do everything we've always done, only much more quickly and efficiently. They've also helped us to extend the range of services we provide to our clients.
Comprehensive Real Estate Consulting and Services since 1976
· 40 Years + Hundreds of Millions in Closed Sales Transactions
· Licensed California Real Estate Broker Since 1978
· Founding Owner/Partners—KELLER WILLIAMS REALTY-Studio City
· Founding Chairman—Studio City Neighborhood Council
· Directors: Studio City Chamber & Business Improvement District
· Planning Commissioner-Mulholland Parkway Design Review Board
· Senior Real Estate Specialist Designation - SRES
· Top Ranking Team—Keller Williams Southern California Region
For over 40 years,Susan Blau &Ben Di Benedetto have been committed to providing ethical and unsurpassed real estate services to countless clients in the Los Angeles community. As founding partners of Keller Williams-Studio City they maintain a high profile in the community with Ben serving as a Director on the Business Improvement District and Susan serving on the Board of Managers for theYMCA and as a Director on the Chamber of Commerce. In 2015 Councilman Paul Krekorian appointed Ben to serve on the Mulholland Parkway Design Review Board, Susan has maintained a California Brokers license since1978 and together they provide comprehensive real estate consulting and services to an extensive referral base of homeowners,real estate investors,business managers, accountants, and legal professionals.
As Certified Luxury Home Specialists, Susan & Ben have extensive experience in dealing with the sale of both main stream and high end residential and commercial properties successfully closing thousands of transactions in all price ranges in most areas of the Los Angeles Basin. Their clientele list includes many people in the business, entertainment and sports world. As Senior Real Estate Specialists, they are familiar with the requirements of today's retiring seniors and as parents they have first hand knowledge of the needs of today's families.They are well versed in the latest technologies and marketing techniques employed in the real estate field today.Their proven and highly successful track record of unquestionable performance throughout extremely varied economic markets translates into consistently higher prices in shorter timeframes for their clientele.
Susan & Ben own and operate over 42 internet domains and along with their staff maintain dual affiliations with both the Studio Cityand Hollywood Hills offices of Keller Williams for complete internet and city-wide exposure.
RECENT SALES
3498 Troy Dr. Los Angeles $2,075,000
4205 Los Nietos Dr, Los Feliz $1,164,500
5200 Woodley Ave, Encino $3,200,000
11468 Dona Cecilia Dr, Studio City $2,668,000
11975 Sunshine Terrace, Studio City $1,100,000
907 24th St, Santa Monica $2,668,000
11652 Duque Dr, Studio City $2,300,000
4308 Agnes Ave, Studio City $1,725,000
3552 Cody Rd, Sherman Oaks $1,500,000
4219 Vantage Ave, Studio City $1,415,000
4021 Royal Oaks Pl, Encino $1,875,000
3781 Moundview Ave, Studio City $1,375,000
4123 Saint Clair Ave, $1,365,000
4141 Mary Ellen Ave, Studio City $2,350,000