Universal City Home Search
Universal City is a community in the San Fernando Valley region of Los Angeles County, that encompasses the 415-acre property of Universal Studios. Approximately 70% of the property is inside an unincorporated area surrounded by the City of Los Angeles, while the remaining area is within the Los Angeles city limits. Located inside the unincorporated area of Universal City is the theme park for Universal Studios Hollywood; the Universal CityWalk shopping and entertainment center; the Gibson Amphitheatre; and Universal's studios, sets and backlots. Within the Los Angeles city limits are 10 Universal City Plaza, a 36-floor office building for Universal and NBC; the Sheraton Universal; and the Universal Hilton. The Metro Red Line underground station of the same name is located opposite the 10 Universal Plaza. Universal City's ZIP code is 91608.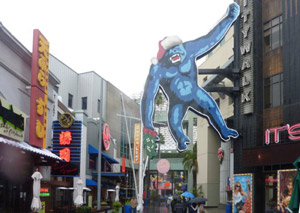 Community Statistics
Population: 3,779
Median Age: 40.4
Median Household Income (2010): $87,157
Median house value (2009): $820,578
Points of Interest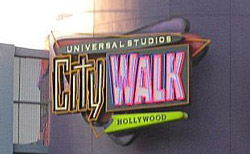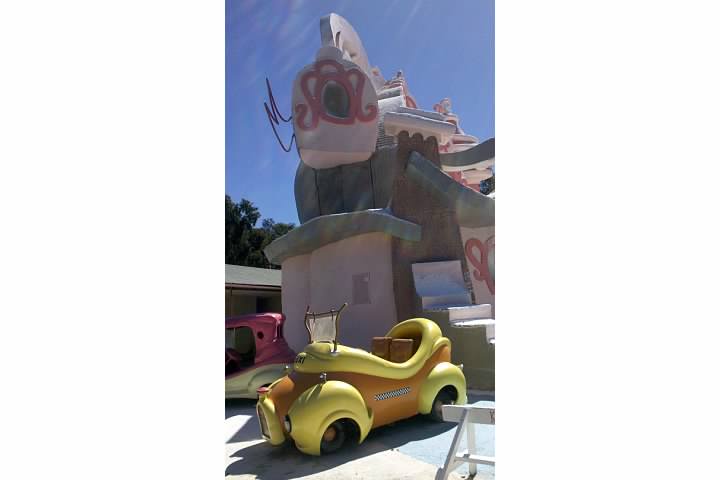 Univeral Studios
Universal Studios Hollywood is a movie studio and theme park. It is one of the oldest and most famous Hollywood movie studios still in use. It was initially created to offer tours of the real Universal Studios soundstages and sets. It is the first of many full-fledged Universal Studios Theme Parks located across the world. Universal Studios Hollywood is split into two areas on different levels, connected by a series of escalators called the Starway. These areas are known as the Upper lot and Lower lot. Each lot features a collection of rides, shows and attractions as well as food, beverage and merchandise shops.
Red Line - Universal Station
The Red Line is a heavy rail subway line running between Downtown Los Angeles via the districts of Hollywood and Mid-Wilshire to North Hollywood. There are 779 parking spaces and a free shuttle to Universal Studios/Citywalk.


Universal City Walk
The entertainment and retail districts located adjacent to the theme parks of Universal Parks & Resorts which originated as an expansion of Universal Studios Hollywood. CityWalk serves as an entrance plaza from the parking lots to the theme parks. Universal CityWalk Hollywood is a three-block entertainment, dining, shopping promenade. Options include more than 30 places to eat, a 19-screen movie theater featuring IMAX®, seven night spots, indoor skydiving and more than 30 stores.


Gibson Amphitheatre
The Gibson Amphitheatre (formerly Universal Amphitheatre) is an indoor amphitheatre located within Universal City. It seats up to 6,189 for concerts, including 6,089 chairback seats (3,900 in the main level and 2,189 in the mezzanine). It was originally built as an outdoor venue, opening in the summer of 1973. It was remodeled and converted into an indoor theatre in 1982 to improve acoustics.


Restaurants
View Urban Spoon's list of the best Universal City restaurants